AD-SKL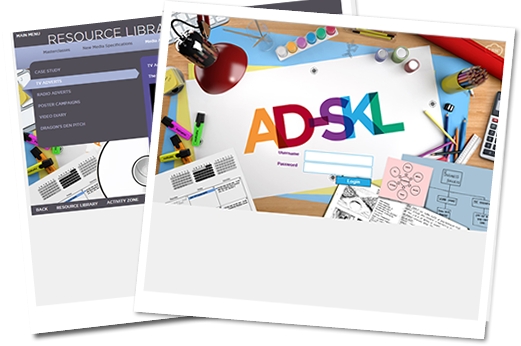 AD-SKL is an interactive learning resource that teaches you the ins and outs of advertising. It also highlights the key skills needed for working across many creative industries.
AD-SKL is a product of LRN-UK - a creative company run by advertisers and educationalists who believe that people learn more by doing and being immersive than by any other method.
We try to create projects that can be enjoyed by all schools that have minimal requirements to run, as a good education should be affordable to the masses and not just a select few.
We always welcome feedback from teachers as you are the people on the front line, seeing what does and doesn't work on a daily basis. Therefore, we would encourage you all to contact us with any queries, concerns or recommendations you may have.
We all remember the teachers that stood out to us when we were at school. They were the ones who loved coming to work and enjoyed what they were doing.
Through using our projects, we hope to contribute to your learners' happy memories of you!