Fink Agency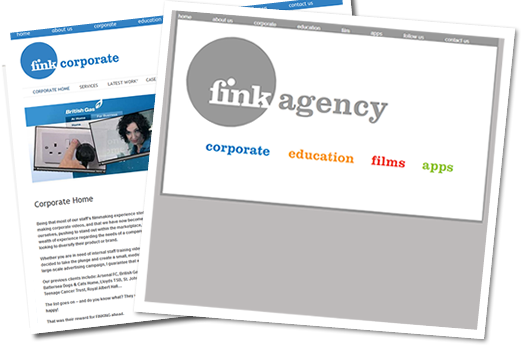 Fink Agency offer a whole range of creative services, from generating ideas and concepts to writing, producing and finishing your final product in post production.
Whatever your needs, we are blessed to have the internal resources to deal with them, not to mention the award-winning individuals who keep The Fink Agency ticking!
Last year was a hugely productive year in which we won the Gold Medal at 2012's Race for Apps for our interactive app, Track the Ripper, as well as created a host of learning resources through our sister company LRN-UK.