Pen Works Media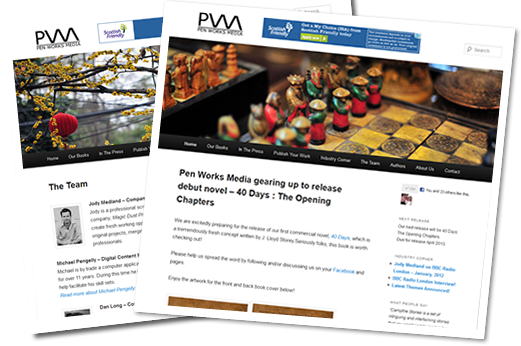 Pen Works Media specialise in creating original works for modern audiences to enjoy across the globe.
Their first venture, The Emerging Light Series, is a volume of short story books made up of ten editions, which were released monthly between 2011-12. It was a project that allowed us to discover and publish some of the hottest new literary talent around, which we are incredibly proud of.
Pen Works Media are now in the midst of creating our first commercial novel, 40 Days, which is a joint venture between ourselves and Dynasty Press.
They offer many services, such as proofreading, editing, guest speeches and workshops.